YEARBOOK PHOTOS
All descriptions below yearbook photos are directly from the yearbook.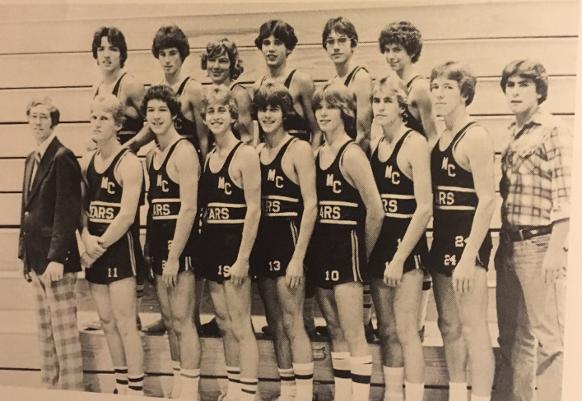 Front Row: Dave Washler, Ronnie Reiber, Jeff Burke, Rick Alsip, Dean Reed, Matt O'Bryant, Kim Stanley, Tim Miller, Brad Walburn.
Back Row: Kelly Stites, Scott Moore, Jim Dykes, Ron Braun, Greg Main, Travis Main.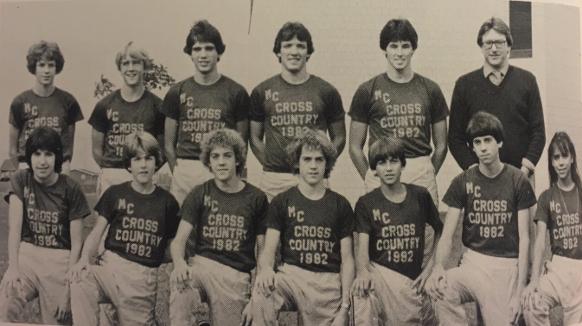 Varisty - Front Row: Lori Wilson, Jeff Reed, Brad Hodson, Brett Hodson, Mike Hunt, Mark Fields, Dee Dee Hunt.
Back Row: Andy Bly, Ed Lockard, Ronnie Braun, Kelly Stites, Scott Moore, Coach Preston Proctor.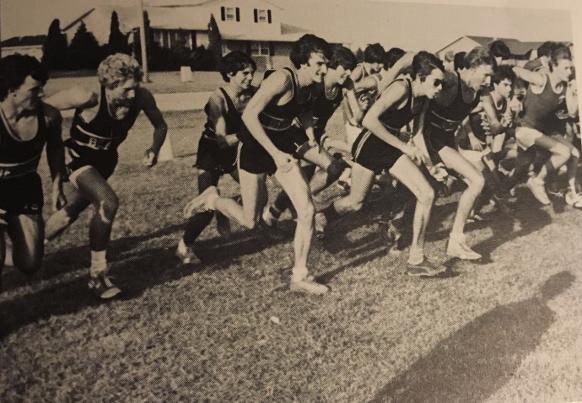 Anticipation shows on the face of each runner as he prepares for the start of the county meet. MC hosted the event and finished in third place with 59 points. Other places were Winchester-47, Randolph Southern-56, Union City-75, and Union 103.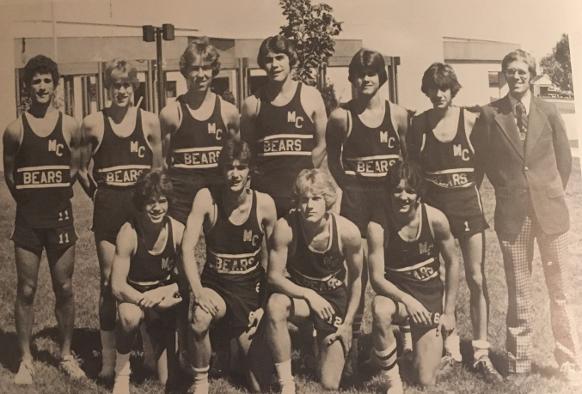 CROSS COUNTRY - Front row: Jimmy Carpenter, Jeff Walburn, Ronnie Reiber, Kelly Stites.
Back row: Mike Ruble, Kim Stanley, Tim Miller, Brad Walburn, Dean Reed, Greg Main, Mr. Washler, coach.
Part of the 1977 Cross Country Team (including Coach Kerry Thomas: Top Middle)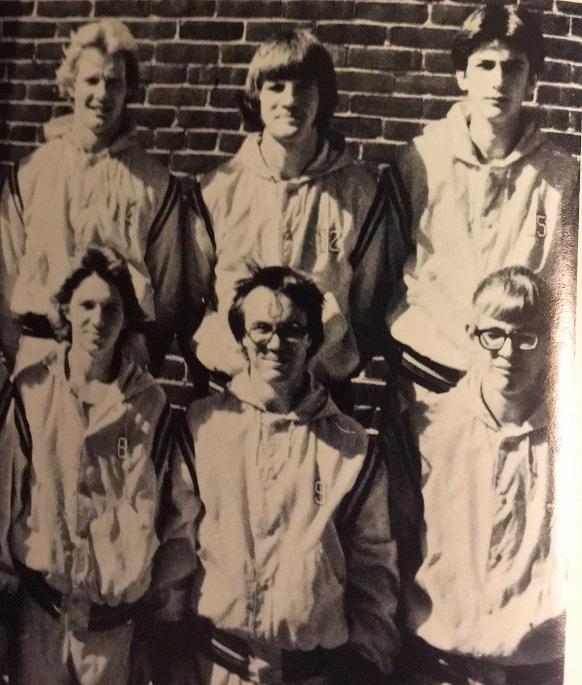 Front row: Phil Bailey, Coby Mock, Jim Rinard.
Back row: Dan Wilson, Kerry Thomas, Lon Bryan.
First Girl Cross Country Runner (1981)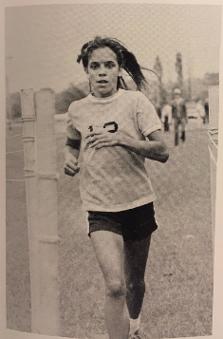 For the first time in M.C.'s history, a woman, Dee Dee Hunt, crosses the finish line.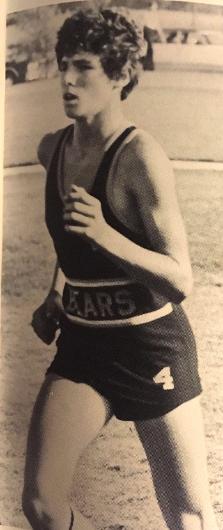 A second place in the county helps Scott Moore earn the Most Improved Award.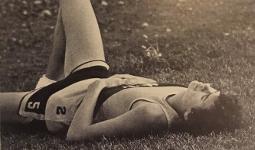 Paying the price, senior Andy Bly finishes 10th in the Sectional, qualifying him for the Regional. Andy finished a respectable 21st in the Regional, and Ended his career with 17 dual meet victories.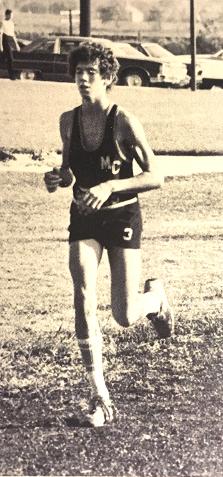 Pushing himself, Travis Main runs toward the finish.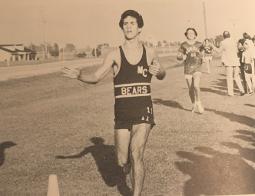 Mike Ruble overpowers his opponent to take the lead.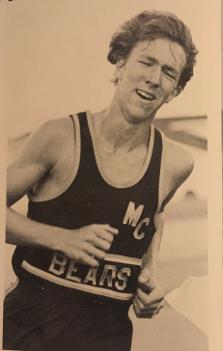 MVP winner, Tim Miller, guts out a fourth place finish in the conference meet.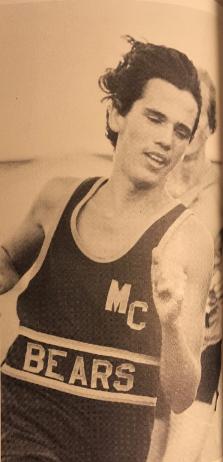 Running with a deceptive ease, Ron Braun finishes sixth in the county meet.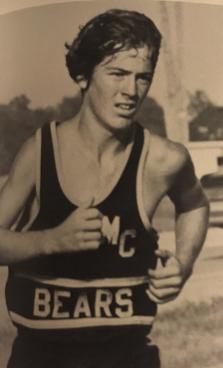 Looking ahead, Jim Dykes plans his strategy for a strong finish.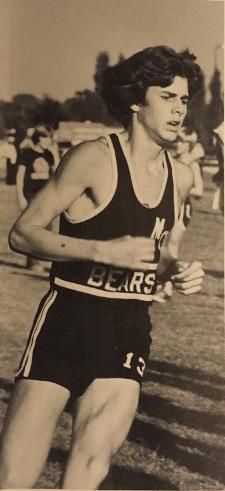 Dean Reed shows the strain of running.